Whistler, BC
one of the best known ski resorts in the world
Whistler Blackcomb is one of the best known ski resorts in the world, made up of two previously independent resorts, Whistler Mountain and Blackcomb Mountain. The now combined resort of Whistler Blackcomb has a massive 8,100 acres area.
Being a truly international all season resort, Whistler Blackcomb attracts adventure seekers from all around the world. Whether you're hitting the mountain bike trails in the summer or the slopes in the winter, it is truly a remarkable experience for all.
With over 200 shops there is plenty to distract you whilst you are off the mountain; on the food side the 90 plus restaurants on and off the mountain offer every type of food imaginable.
Whistler is a town full of energy but at the same time manages to retain a friendly atmosphere. If you want a total break from skiing, snowboarding, mountain biking or golfing the options are endless.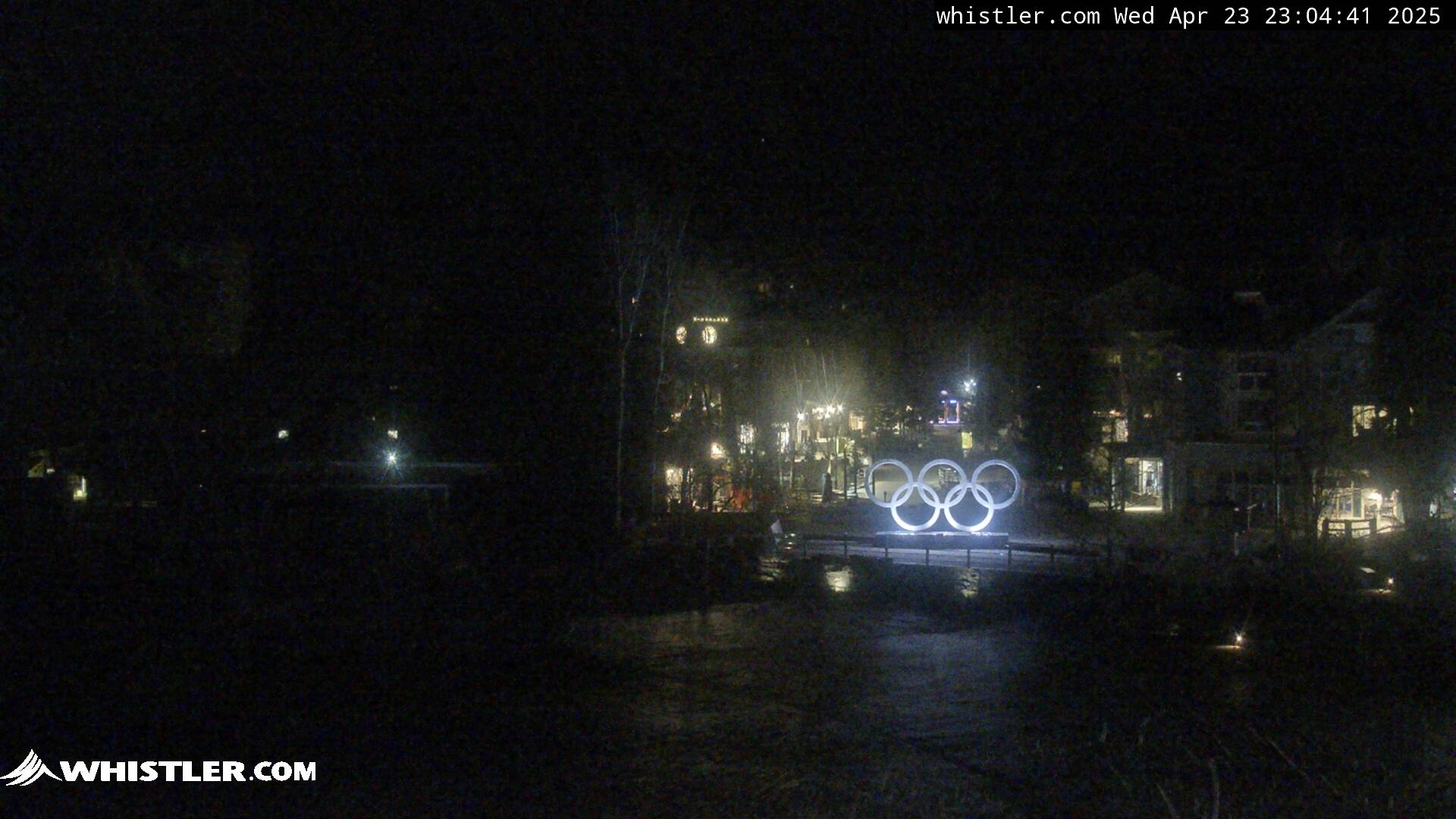 Webcam courtesy of Tourism Whistler
Location, Location, Location!!
One of the best perks about staying at the Whistler Village Inn and Suites is its fantastic location – right in the heart of Whistler Village.
Just steps from our front doors are many shops, restaurants, bars and activities for everyone to enjoy. Whether you're coming to Whistler for sightseeing, night life or a mountain adventure, there's always something new to experience.
The Excalibur Ski Lifts, Fitzsimmons Express, Magic Chair and Whistler Mountain Bike Park are very a short walk away! So that's why our guests say "we have one of the best locations in Whistler".
• Whistler Mountain - 0.1 km
• Excalibur Gondola - 0.1 km
• Fitzsimmons Express - 0.2 km
• Whistler Village Gondola - 0.2 km
• Whistler Library - 0.3 km
• Whistler Medals Plaza - 0.4 km
• Whistler Mountain Bike Park - 0.4 km
• The Core Whistler - 0.4 km • Whistler Village - Steps away
• Magic Chair - 0.4 km
Most Popular Landmarks
• Wizard Express - 0.5 km
• Black Tusk Gallery - 0.5 km
• Squamish Lil wat Cultural Centre - 0.6 km
• Whistler Sliding Centre - 1 km
• Scandinave Spa Whistler - 2 km
• Nicklaus North Golf Course - 3.1 km
• Creekside Gondola - 3.4 km
• Alpha Lake Park - 3.9 km
• PEAK 2 PEAK Gondola - 5.1 km
• Whistler Olympic Park - 14.3 km

The best value in Whistler Village!
One of the top locations in Whistler village also offers the tops in value. Check out our specials!
Walk Anywhere From Here.
Whistler Village Inn + Suites has one of the best locations in Whistler Village. Golf courses, restaurants, dozens of shops, galleries and the ski lifts are a short walk away.
Photo credit: Whistler/Blackcomb, Justa Jeskova Photography (Tourism Whistler); Mountain biking in Whistler forest, Justa Jeskova Photography(Tourism Whistler); Whistler/Blackcomb (Tourism Whistler / Mike Crane)